Cambridge Is Driven by a Devotion to Our Clients and the Passion to Elevate
Our Culture: A Creative Team Rooted in Collaboration
When you begin a project with Cambridge, you receive an entire team that's committed to bringing beauty, color, and vibrance to every space we work on. Each member brings their own unique skills and creativity to the table, with a deep focus on creating impactful relationships with clients and collaborating to transform the previously overlooked into showstopping focal points.
We bring the best of the best to each project and are constantly evolving, innovating, and traveling the world to find new ideas and inspiration. Our team is committed to keeping our clients' best interests at heart in everything we do and is proud to maintain lasting relationships that flourish within our collaborative culture.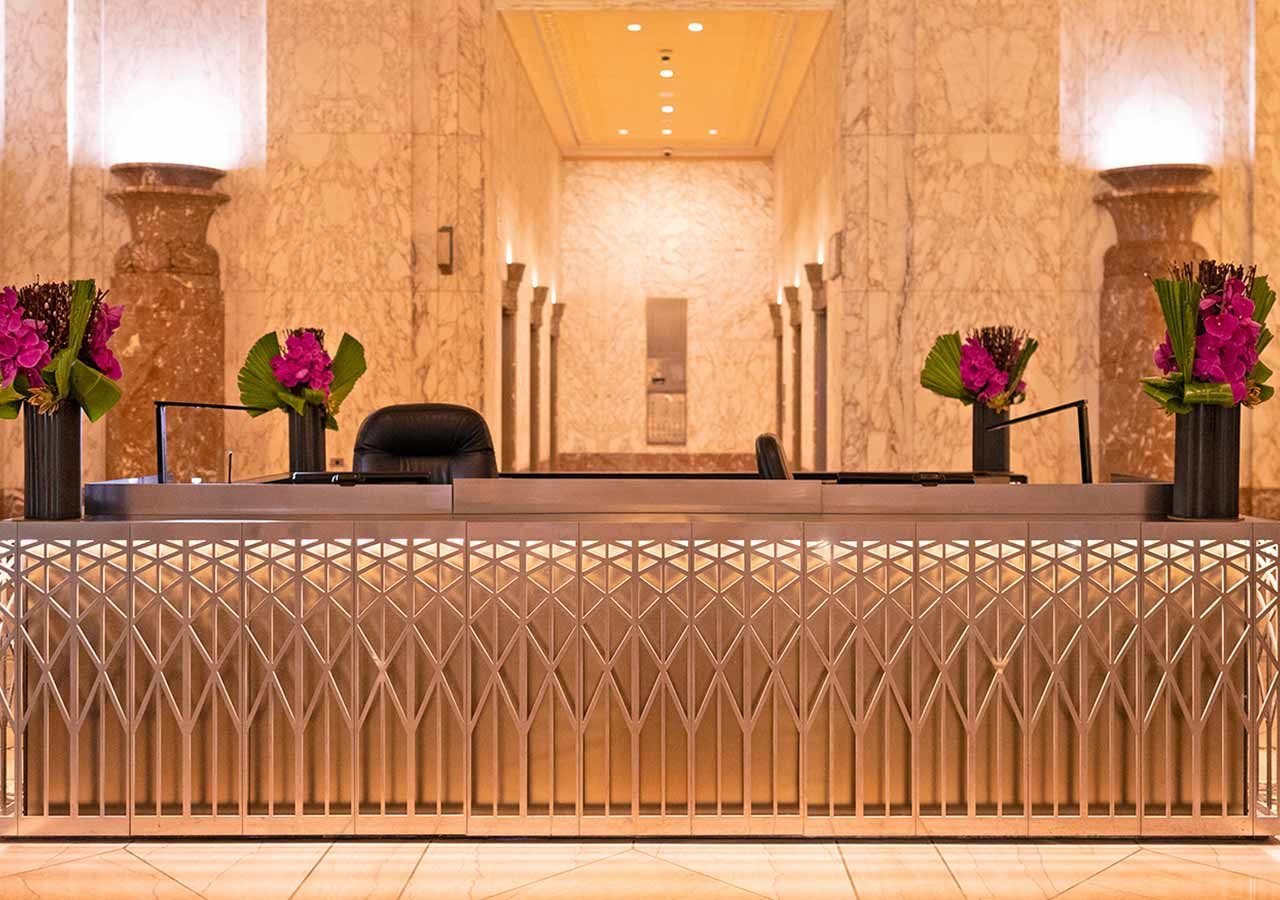 Our History: Planting Seeds for a Bright Future
The Cambridge story begins in 2001 when we got our start as a small flower shop in Manhattan on Second Avenue. We were still the new kids on the block when an executive from the neighboring Memorial Sloan Kettering Cancer Center visited our store and inquired about snow removal services, something that wasn't a part of our offerings. Eager to help our neighbor no matter what, we said "Yes!" and the rest is history. Our enthusiasm and can-do attitude made a great first impression, and, as a result, we were invited to bid for the exterior landscaping contract for the Center's campus. We were awarded the contract, and the Center is still a valued member of the Cambridge family to this day.
After growing our business from the seeds of our very first clients, we moved to our current home in Long Island City in 2003 and officially created our Landscape division. We blossomed in the coming years, adding our Holiday and Events divisions in 2005 and doubling our client base by 2006. Since then, we've expanded our services even more with our Hardscape division and have continued to develop our relationships both within the United States and internationally through attending trade shows and conferences.
Today, we bring our creativity and passion to clients in an incredibly diverse range of industries, and many of our first clients, like Rockefeller University, Sony Music, Universal Music, Weill Cornell, and Sutton Terrace, are still with us today.
From our initial floral arrangements right up to our most ambitious installations and beyond, we have fostered our client relationships by providing only the highest-quality customer service, products, and services, allowing us to maintain connections that span decades.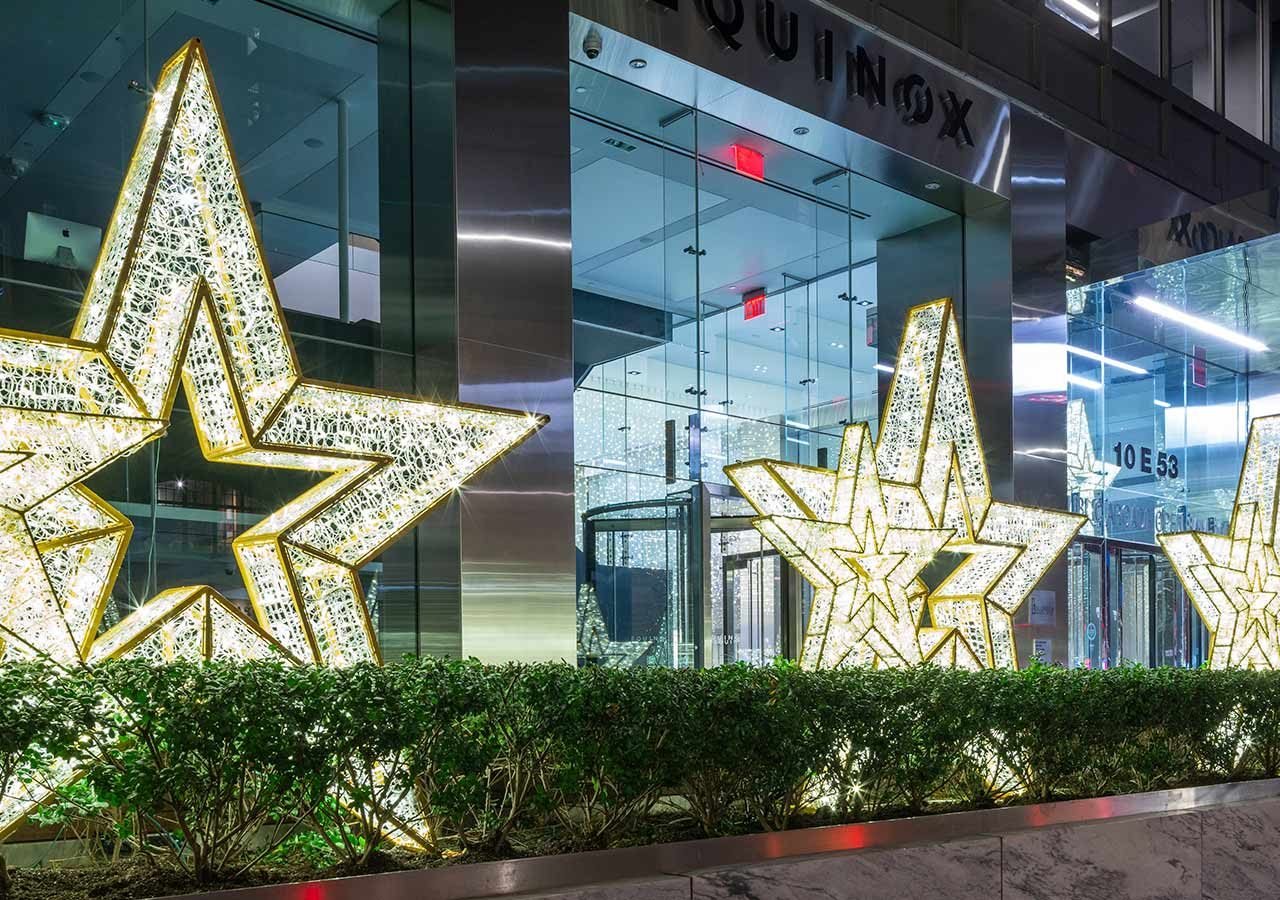 Our Process: From the Very First Meeting, We're Here for You
Whether you're looking for a fresh take on floral designs for an event, transformative landscaping and hardscaping, or a showstopping seasonal installation for the holidays, we begin every project with an initial meeting to discuss your needs.
Once we have a sense of your vision, our team takes it to the drawing board to craft a proposal suited to the job at hand, a timeline for the design process, and a plan for any maintenance required to keep your space looking beautiful.
From day one, we collaborate with you to explore which design will be the most impactful for you. We start with concepts, renderings, or physical samples, all customized to deliver results that stun. Once your final design has been approved, we source the highest-quality materials, and an installation (and breakdown, if needed) schedule is created.