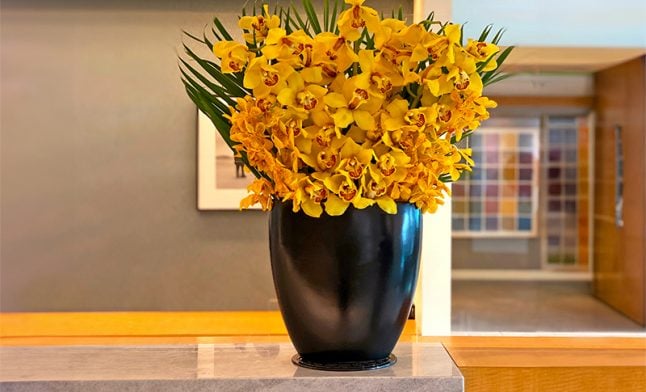 Designing and Delivering Unforgettable Arrangements for Any Occasion
An exquisite floral arrangement is the perfect finishing touch for any occasion, whether you want to brighten up your lobby or surprise someone special with a thoughtful gift. With a stunning selection of flowers and greenery, we'll create a beautiful arrangement that will bring a smile to anyone's face!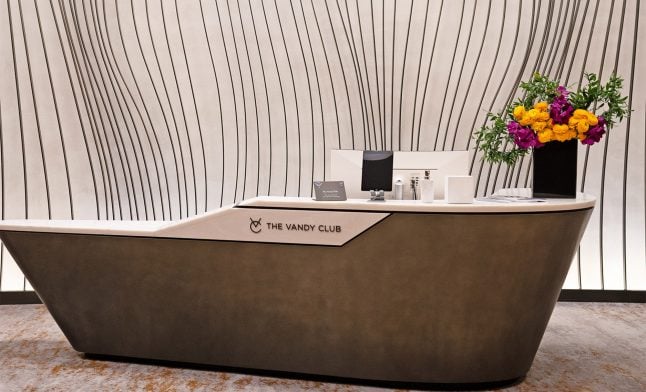 Truly Custom Floral Arrangements Tailored to You
Our talented floral designers will work with you to create a custom arrangement that suits your style and preferences, from selecting the perfect vase to curating a selection of textures and flower types to create a personalized look. We can match the colors and needs of your space, whether you're looking to stand out or amplify your existing architecture. From start to finish, everything is customized to you and your space, ensuring a one-of-a-kind arrangement that brings joy and beauty to any occasion.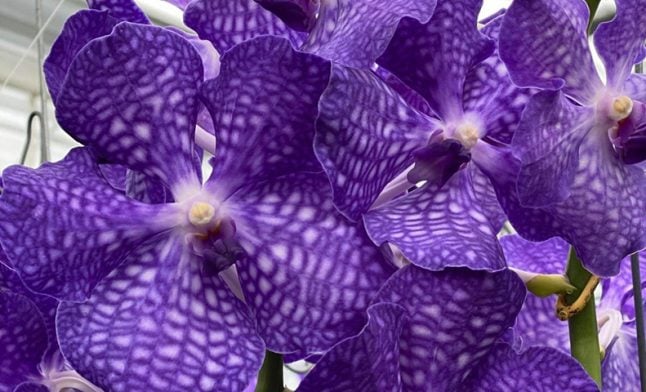 Bringing You the Most Beautiful Flowers From Around the Globe
Our attention to detail begins with the careful selection of the flower farms we work with and extends throughout the entire arrangement process, from cutting to packaging and beyond. We visit the farmers who grow our flowers and cultivate our long-standing relationships with growers to ensure we have access to the freshest, most beautiful blooms available both locally and across the globe.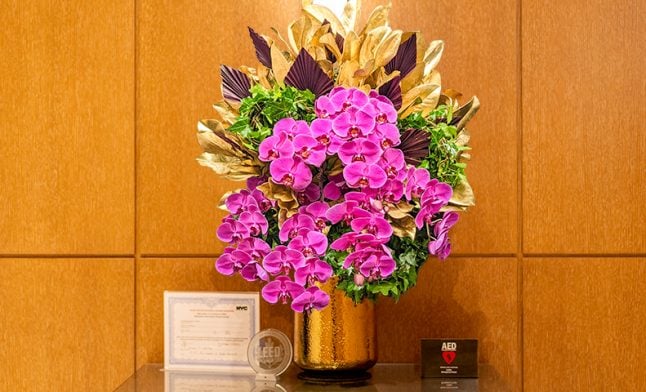 Delivering Effortless Beauty to Your Doorstep
We offer delivery services to clients in the tri-state area, and for corporate clients, our technicians provide on-site monitoring of arrangements on a weekly basis. This ensures the best care for your blooms, and any necessary updates or changes are made promptly to keep them looking just as beautiful as the day they arrived.